Sector: Northfields
County: The Northfields Expanse
Waypoint: /waypoint 4559159 5616772
Tourist Telescope: /waypoint 4553115 5622544

Description
Aesterly is a town controlled by the Union, and is located to the north east of New Flagstaff. The town is full with Union Representatives at Level 20 with high aggro. At 4555737 5622306 spawns a Curious Debris. Also at 4568244 5616868 at the nearby Junkyard.
Merchants
Trainers
Conversers
Managers
Enemies
Missions
Satellite Image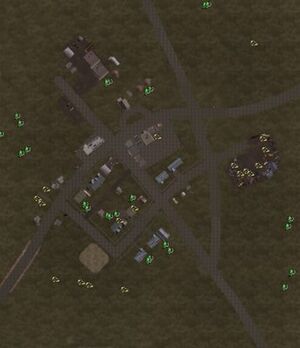 Explorer Achievement
Ad blocker interference detected!
Wikia is a free-to-use site that makes money from advertising. We have a modified experience for viewers using ad blockers

Wikia is not accessible if you've made further modifications. Remove the custom ad blocker rule(s) and the page will load as expected.