Sector: Kaibab Forest
County: Pine Valley
Waypoint: /waypoint 6096051 4835189
Tourist Telescope: /waypoint 6097579 4826795
Garage: /waypoint 6127233 4876910

Description
Blackridge is a neutral town in the southwest Kaibab Forest.
Vaults
Merchants
Trainers
Conversers
Managers
Enemies
Missions
Notable Information
Facilities

Mailbox
Garages and Stables

Just northeast of town, in Pine Valley county, at /waypoint 6127233 4876910

Garage Manager
Stable Manager
Garage Manager
Stable Manager
Satellite Images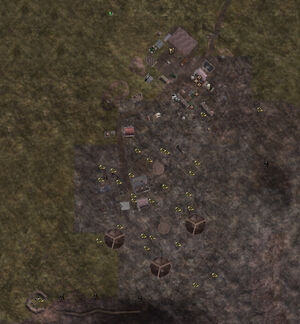 Ad blocker interference detected!
Wikia is a free-to-use site that makes money from advertising. We have a modified experience for viewers using ad blockers

Wikia is not accessible if you've made further modifications. Remove the custom ad blocker rule(s) and the page will load as expected.